416-226-2000
Lost or Missing Tooth?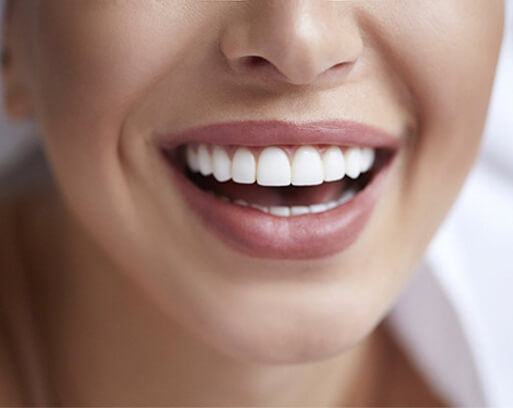 Dental implants are the best choice for revitalizing your smile. With dental implants and a top dental office in Toronto, replacing missing teeth is simple. Restore your confidence when you upgrade your smile, and the little things become easy again - chewing, brushing, flossing, and everything in between. When you choose dental implants, your new tooth fits in with the old for a natural-looking, brilliant smile.
Has your tooth been lost through an accident or removed via extraction?
Did you know missing teeth can cause:
Your Face Shape to Change?
Your Bite & Tooth Alignment to Shift?
Difficulty Chewing?
Tooth Sensitivity?
Tooth Grinding & Jaw Pain?
---
Before & Afters
Why Choose Us for Your Dental Implants
Certified, Experienced & Highly Trained Team
Centralized Care in One Convenient Location
Committed to Customer Service and Positive Patient Experience
Advanced Technology Enabling High-Quality Work
Simple, Cost-Effective Treatment Options & Affordable Financing Options
Are Dental Implants Right for You?
With a 95% success rate, modern dental implant technology makes the dental implant procedure well-suited to a wide range of adults with fully grown jaw bones and adequate bone to support the implant.
Dental implants can be the right solution for you if you have one or more missing teeth.
Contact us to set up a consultation to find out if you're eligible for dental implants.
Life After Dental Implants

Dental implants can change your life, how you feel about yourself and how you go about your day, increasing Comfort, confidence, and control of your health. After getting dental implants, you can go about tooth care and oral hygiene as usual – brushing, flossing, mouthwash, and regular visits to the dentist. There's no need to worry about special treatments or cleansers.

How to Get Dental Implants

Set Up a Consultation: our team will ensure you're a candidate and create a custom plan for your dental implant procedure.
Fly Out to Toronto: Come to Toronto to prepare for your procedure - we'll take care of travel arrangements and accommodations.
Dental Implant Procedure: Upgrade your smile and replace your missing teeth with top-quality care.
Enjoy Your New Smile: With a new smile to show off, explore Toronto, and enjoy your new teeth.

Why Choose Dental Implants?

Dental implants are a favourite among dentists and surgeons to replace missing teeth for many reasons.

Safe Procedure: Dental implants are a great reliable way to permanently replace a missing tooth that can be executed quickly and carefully by a trusted dental professional.
Maintain Jaw Bone & Oral Health: Dental implants prevent lingering health repercussions of missing teeth from affecting your daily life and long-term health. Dental implants protect your gums, teeth, and jawbone.
Improve Comfort: a smile you don't love can severely impact self-esteem. With dental implants, you can smile with pride and restore your confidence.
Look Natural: When choosing dental implants, you won't have to worry about them looking different from the rest of your teeth. Dental implants look like real teeth and operate like them too!
Permanent Solution: Dental implants last a lifetime. With this permanent solution, you can leave your concerns about missing teeth in the past.
About Dr. B
With over 20 years of dental experience in cosmetic and general dentistry, Dr. B has placed more than 1000 dental implants successfully. Putting patient care at the forefront of all procedures, Dr. B uses the most innovative, reliable, and personalized approach to all dental implant procedures.
As a leader in the dental industry, Dr. B is highly sought after for his high-quality results, attracting patients from around the world, including North America, Europe, Asia, and as far as the Middle East.
Your Clinical Advisory Board
Schedule Your Complimentary Screening And Estimate
27 Rean Dr #2, North York
Please, enter a valid value