SMILE! IT'S THE BIG DAY!
Please plan to spend the whole day at the office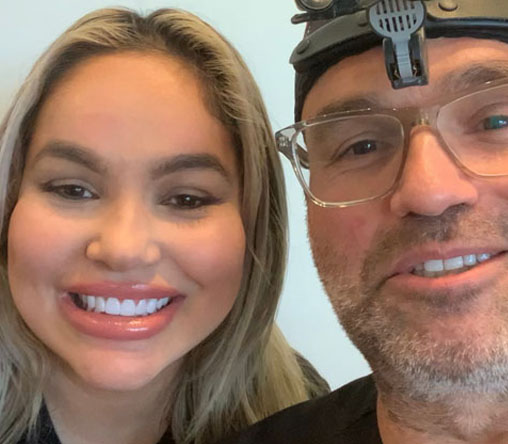 What to Expect in the Morning
The day will start with Dr.B reviewing the plan for today, so you can ask any remaining questions you may have.
1. Get Prepped
We'll start by getting you comfortably numb and proceeding with shaping the teeth and taking a digital scan of the prepared teeth.
2. Adjustments
Next, we'll make and assess the temporaries based on your DIGITAL SMILE BLUEPRINT and make adjustments as needed. Then, we'll scan your temporaries.
3. Design Your Smile
Once your scan is complete and verified, it'll be sent to our SMILE DESIGNER in California, who will create your final SMILE DESIGN and send it back to us. Our expert smile designer will fuse scans of your teeth preparation with scans of the temporaries.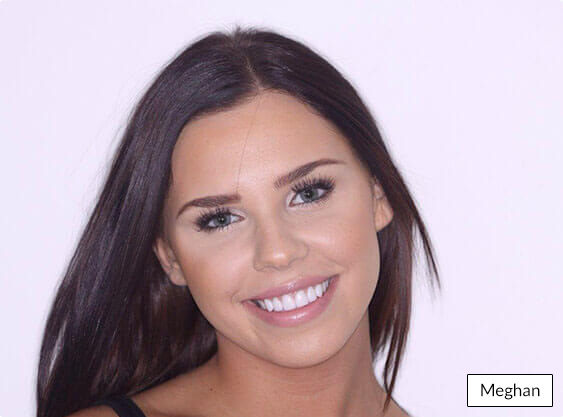 What to Expect in the Afternoon
1. Fabrication
Using our high-tech 3D milling machine, our team will fabricate your restorations and place them in our porcelain oven for the final high glaze and polish.
2. Place Your Teeth
Dr. B will remove temporaries and place the restorations assessing the fit, shape, and contours for a perfect match.
3. Secure Your Smile
The final restorations will be bonded permanently, adjusted, and polished.
4. Bite Guard
If time permits, Dr. B will scan your teeth for a bite guard, which will be given to you at your follow-up appointment.
Congratulations!

Your new smile is in place and ready to be shown off.

Your Follow-Up Appointment

Scheduled 1-3 weeks later, your restorations may be reviewed, and any minor adjustments to the bite and contour will be performed.

We will also give you your bite guard at this appointment or take impressions to make one if there is not enough time on the day of the procedure.